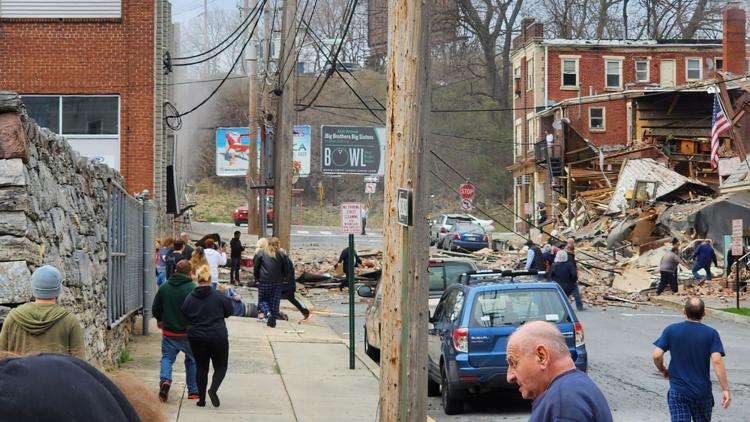 The R.M. Palmer Company makes national headlines after a fire and explosion at their factory quaked in West Reading. 
On March 24th, the R.M. Palmer Company chocolate factory exploded. It leveled the building and affected the surrounding buildings as well. The explosion was large enough to push a neighboring building 4 feet.
"The National Transportation Safety Board (NTSB), which has jurisdiction over hazardous materials transported by pipeline, has taken the lead federal role in investigating this incident," the company said in a statement that explains the situation.
The cause of the incident cannot be confirmed until the investigation is complete.
The company has extended appreciation and concern for its employees and the West Reading community, also mentioning the following in their statement: "Our employees' safety and health has always been, and will continue to be, of paramount importance… We are grateful for the overwhelming support we continue to receive."
The company is facing several lawsuits. The family of  Judith Lopez-Moran is suing for wrongful death, and a resident in a neighboring apartment building, Betty Wright, is suing for negligence. 
The West Reading community had gone into a state of emergency to receive better resources for the event; it also has a disaster fund created to aid in the company's recovery.